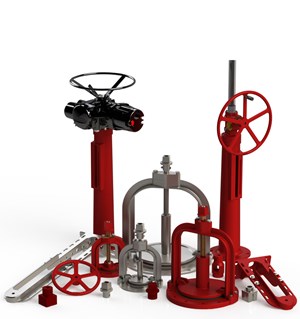 Mud Valves
Telescoping Valves
Sheer Gates
Flap Valves
Relief Valves

Visit the Troy Valve Website
Since 1959, Penn-Troy Manufacturing, Inc. has been engineering and producing its own products from our facility in Troy, PA. The company was born out of Troy Engine and Machine Company, an engine manufacturer with roots dating back to the 1870s. They still occupy that same building today, but services have expanded. Troy Valve now produce standard and custom valves and other products for the water/wastewater and marine industry.
Penn-Troy is proud to be a U.S. manufacturer, using American materials and assembling all products in Pennsylvania. This allows for greater quality control and has enabled Penn-Troy to continue improving processes and products; ISO certified by ABS, further ensuring that every part of production is in accordance with strict quality standards.
Every company has its own culture, and with Penn-Troy's extensive history their culture is longevity.