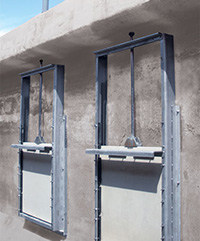 Coplastix Sluice

Weir Gates

Slide Gates & Stop Logs

Visit the Ashbrook Simon-Hartley Website
Ashbrook Simon-Hartley is very much an environmental business providing products, services and solutions that deliver clean water and remove the waste from wastewater in ways that minimize impact on the environment.
Across the globe Ashbrook Simon-Hartley solutions are also playing a key part in countries' economic growth enabling them to meet the demands of growing populations and rapid commercial, industrial and infrastructure development.
Ashbrook Simon-Hartley is a global company with operations on three continents and customers around the world. Major service hubs are operated in the U.S., the U.K., Chile and Brazil, with local and regional representation in virtually every part of the world.